INTINI JEWELS
A long Journey
1946
Francesco Intini, known as Franco, was born in Noci in the Murgia region, the cornerstone of the province of Bari. The post-war period was difficult throughout Europe, but even more so in the south of Italy, so Franco had to help support the family from an early age, working as an apprentice in a tailor's workshop.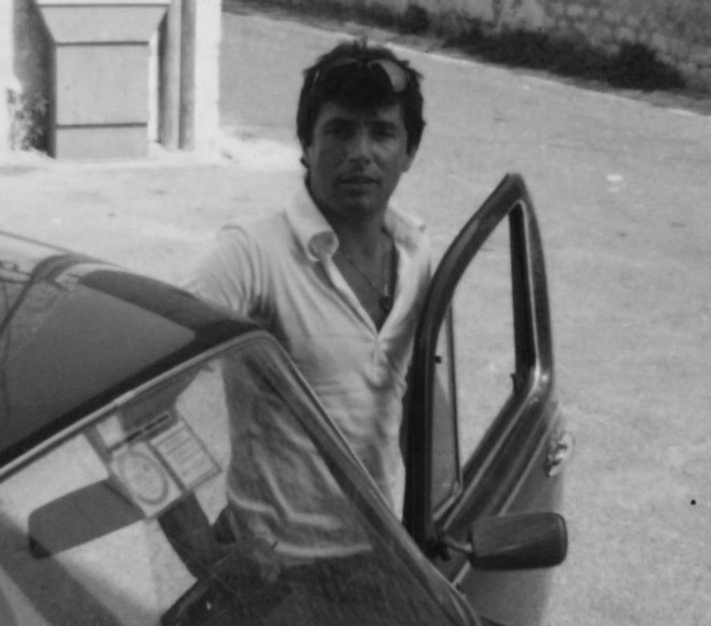 1963
It may sound like a plot from a movie, but Franco really did move to Milan with a "cardboard suitcase" containing a few personal effects and many dreams. Franco wanted to become a singer and there was no shortage of opportunities to perform, but supporting himself as an artist was difficult, so he found a job as a worker. A few years later he would enter the fashion retail business, where he could give free rein to his creativity.
1976
This was a very memorable year, because Franco's enthusiasm and resourcefulness, which he calls "capa tosta", led him to test his entrepreneurship, opening a small showroom selling jewellery and accessories. Although Franco continued to work for others, in 1976 INTINI GIOIELLI was established.
1977
The first trip to Far East. Franco immediately understood the importance of the quality of raw materials and he set off Intrepidly for the Far East, first visiting easier-to-reach destinations such as Hong Kong, Taiwan and Japan, and he soon became the first Italian importer of precious and hard stones from the Far East.
1982
From this year on, he began to explore little-known, harder-to-reach lands. Franco did not like colonies and their intermediaries, so he decided that it was time to take the next step ... so he visited China, then India, and later Thailand, Indonesia, and the Philippines, before leaving for Nepal and many other remote lands.
1990
These would be very successful years for INTINI GIOIELLI. In the second half of the eighties, revenue growth was strong and constant, and from the early nineties INTINI began to take part in all the most important trade fairs around the world, consolidating and increasing its position of leadership as an importer of precious and hard stones from Asia.
1993
Davide was born, who inherited a passion for music and Franco's creative vein. Davide, just like Franco, has a ... "capa tosta", a tough head, and so he grew up knowing that one day he would take over the reins of the family business. The family's challenge, with the help of the twenty years' experience of his sister Mariateresa, was to bring INTINI into the third millennium, combining the work of three generations who shared a love of beauty.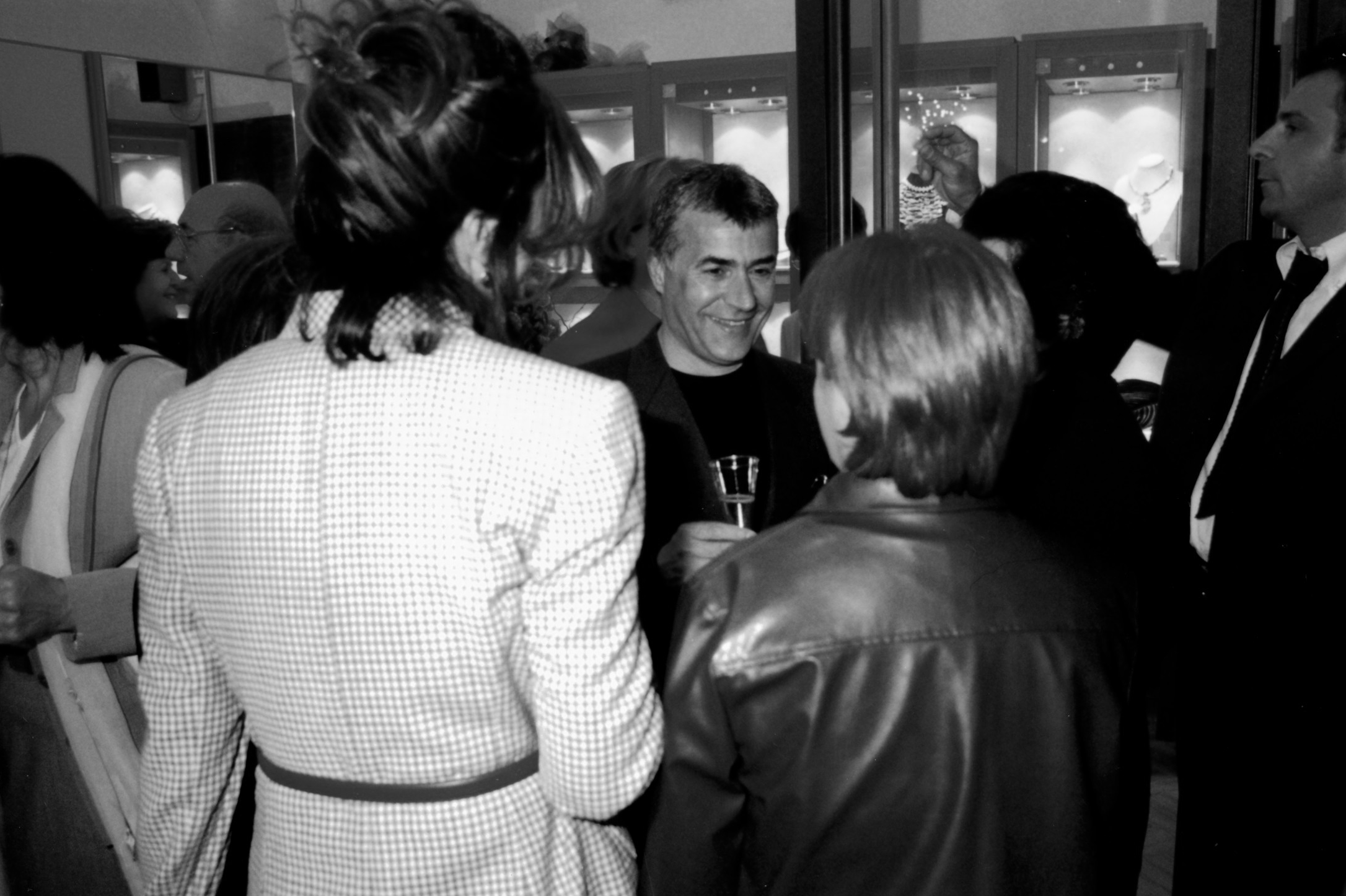 2001
The first INTINI jewellery store opened. Franco's head for business made him to decide it was time to shorten the supply chain and increase revenues by opening his own stores.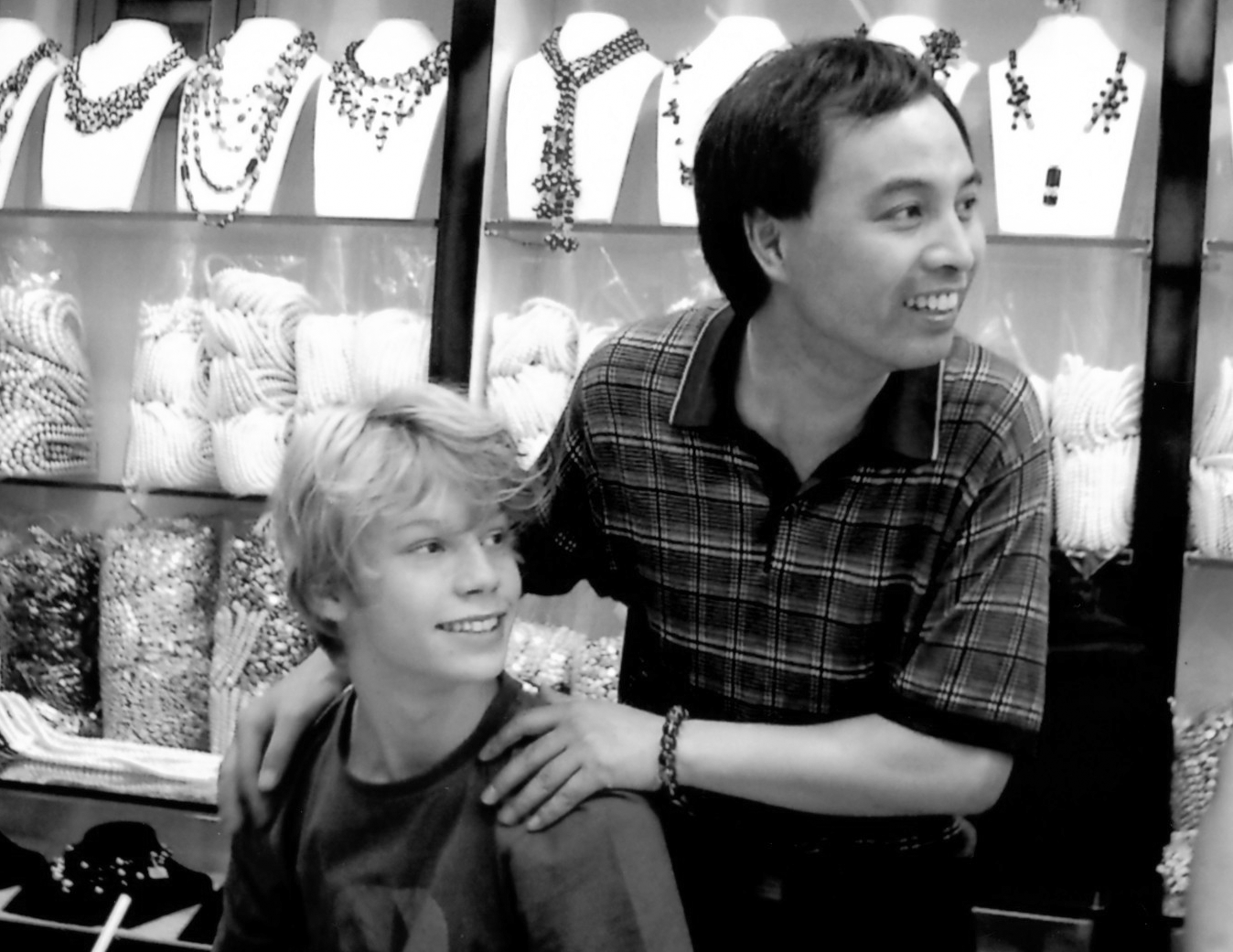 2008
Davide was raring to go, but to complete the "weaning" he had to take a journey, a very important trip to distant and hard-to-reach lands. This was his first step learning all about the raw materials and ancient craftsmanship. Franco knew that everybody had to "work their way up the ladder", so Davide began the long and arduous process of joining the family business, which has led him to now being INTINI's new mainstay.
2019
Intini becomes INTINI JEWELS and launches its own e-commerce website.